What's your dating purpose? Do you know how or where to begin to make a plan? Explore this article to find out how to feel like you are dating with a plan and your purpose!
What's Your Dating Purpose?
Everyone has different goals, wants and desires out of dating and the person they look for.
If you want to date in the realm of whom ever shows interest and you see what it goes, that's great.
Looking for a relationship that fits your needs, wants and desires? Are you looking for special someone from a higher consciousness?
You reflect and really think about what is important to you, qualities and create a dating plan from there.
To some it may seem silly to sit and list out these qualities, prepare, strategize and plan.
Don't get me wrong you can run into love, but as you get older and we get more wrapped up into our daily lives the dating
game changes. Not a little, A LOT!
How To Write Dating Plan & With Purpose For You
Sit down with yourself in a quiet place with your favorite journal or notebook.
Maybe even start a dating journal that could be dedicated to all your thoughts and such on dating.
This isn't going to be something you create in a day and it is set in stone. Your dating plan could vary, change and grow as you do.
It is a core basis to create and build from and help to get to know you and what it is you are truly looking for.
Find & Get To Know YOU
The first step to finding true love is to find YOU first. Who am I ? What am I about? What do I want?
Start by writing your morals, values down on a piece of paper. It's important to write and visually see it and have it to reference often.
I know when I started journaling and writing these down it was eye-opening for me and kept me aligned to ME .
I reference it often when I would start talking to potential people on dating sites and apps.
Let The Past Be Past
This is a must!!! Let go of the past and let past be just that, the past.
So many of us, myself included go from relationship to relationship never truly dealing or letting what happened go.
We inflict our past on to future partners and we ask ourselves why it didn't work out?
It's fact if you both haven't let go of the past, it is doomed from the start.
Have you wondered why when you leave one relationship that was unhealthy you go right into another similar relationship?
I did that repeatedly in my life and didn't understand why! Now I know and learning to let the past go.
Clean out your heart and soul. Write down your resentments, your hurt and your feelings. Talk to a professional or trusted person.
Get it all out! It is so critical to successful and healthy dating and/or relationship.
Qualities In A Partner
What qualities are you looking for in a partner? Some suggestions to look at could be as follows:
Single/divorced, kids or no kids, features of the partner, healthy, finances, social media use, trust, intimacy, dog/cat person, no active addictions, exercise, eat healthy, work, life balance, celebrate holidays and/or open-minded.
These are just some examples, of course you will create your own list of what is critical important to you in these various types of categories.
Be really honest with yourself and don't be afraid to really put what YOU want.
Dealbreakers
What is a deal breaker? What are those issues that would be a non-negotiable for you?
Do you have kids and the person you meet has to have kids too? Or at least want to have children?
Do you have a dog and your potential mate would have to have one as well? Or at least be okay with having one around?
Living close to home or distance is that a deal breaker for you?
List your deal breakers out as well so you know right away if you talk to someone and they say to you I am not a dog
person, I don't enjoy being around kids and live 3000 miles away and you have a child, a dog and need to date local that
you know right away you can say thank you and move on.
Having your deal breakers will help eliminate and save you time to keep you aligned to what YOU want.
Check out this article Top 10 Dealbreakers–Do You Know Yours?
Create A Vision Board
I truly enjoyed this part as I am creative person and you make this whatever you want it to be.
Cut pictures out of a magazine, make a collage on line or do a combination of the two together.
Do you like to travel, play tennis, go hiking, riding motorcycles, dance, go to the beach, then put those types of photos on your vision board that you would like to share with a partner.
Have fun with it! The pictures are to represent what you are looking for in a partner.
Post your vision board on your bathroom mirror or wherever you can look at it daily.
Trust me it will make you happy and remind you when you are speaking to someone on dating app, online or date to ask what they enjoy doing ,to see if you are aligned.
Energy & Law Of Attraction
In tandem with the vision board, is the energy you put out into the universe about what you desire and want.
The law of attraction "which is like, attracts like".
Be the person you want to have in your life. The fun, excitement to have you both aligned and on the same energy level.
Holding on to the energy, thought, desire and positivity that right person is out there. It can be really hard when there may be repeated bad dates or it doesn't go the way you want it to go with someone you may have liked.
When I get into this space of despair and negativity, I have to do a law of attraction "reset".
Some great options to listen to on you tube or read are from the likes of Abraham Hicks, Louise Hay or Toni Robbins.
Positive mindset goes a long way in life, but also in your dating life.
Meeting Singles
With the way it is nowadays with cell phones and technology, it is not like it used to be where you had to meet at the grocery store, church, gym or the bar.
I am not saying that can't happen and I actually think that would be pretty freaking fantabulous if it did!
But reality is it is not just going to fall into your lap per say. You have to get yourself out there and simply meet other people and single people.
That is where dating sites, apps and speed dating come into play. Of course, it's your choice of level of comfort and what you are willing to try.
Meeting people through people and who they may know would be great option too.
Take a chance, you might be pleasantly surprised!
Dating Time
You have done the plan of knowing you, writing your qualities down, deal breakers, vision board and aligning with a positive mindset.
You are ready to go on some dates! I am not saying be a serial dater, but go out on a few dates. It's going to align you more with what you do and don't want.
It is giving you a chance to deal with all aspects of dating the good and the disappointment. The reality is you have to be open-minded and go with the flow.
That can be hard to do!
Remember to review your plan and purpose before heading out on a date as that can help keep you in that right space for you as well.
Read this article Best Dating Apps in 2019!
Go For It
In reading this article, I hope it gives a bit more clarity on how to go about finding you and your dating purpose.
Try some or all of the tips above and see if it works for you.
Just remember you aren't alone and we all are in this dating game together!
Would love to hear your stories, tips and if any or all of the dating purpose has worked for you!
Cheers to dating bliss!
XO
noell@thedatingbliss.com
CLIK BELOW LADIES!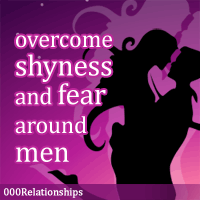 CLICK BELOW!!!
CLICK BELOW TO READ ABOUT LOVE, PASSION, RELATIONSHIPS